28 Jun

2008 TWDW - DESIGN & BEYOND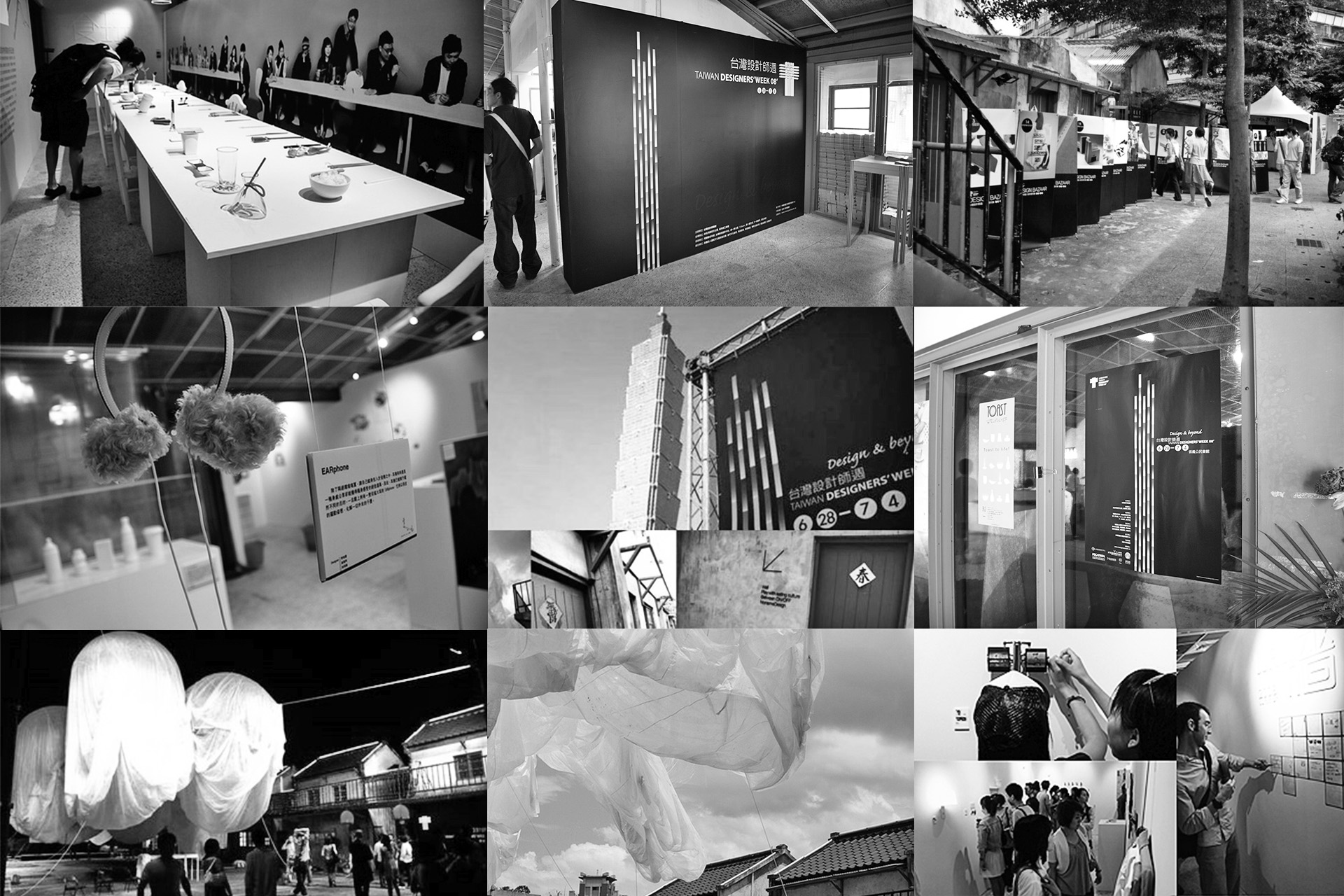 DESIGN & BEYOND
"Design & beyond" was the theme of Taiwan designers Week'08, it represents the constantly evolving and adaptive nature of Taiwanese design. With more exhibitors this year, more than a hundred designers presented their new works here. The venue design was based on sustainable concept and incorporated recycled material to reduce waste.
Connecting with the world and promoting traditions are other key subjects for TWDW'08. Japanese graphic designer Saihei Makinami, Taiwanese graphic designer Ken-Tsai, Lee, and lacquer master Lee-Shu, Huang were all invited to give a talk and interact with design lovers at Taiwan Designers' Week'08.
與國際接軌和推廣傳統亦是台灣設計師週的重要課題。日本包裝設計師卷波宰平、旅美平面設計師李根在、台灣漆藝大師黃麗淑都應邀蒞臨,於展期間舉辦座談會等活動,與設計同好互動,並拉近台灣設計與國際舞台的距離。
"Taiwan Design Week'08" organized 6 programs including "Theme Zone", which contains 10 curated exhibition; "Design Market" a weekend market full of design goodness, "Let's Talk Design" contained 3 talks shared by 3 designers; "Open House", 8 studios opened their door to make friends with the public; "Buy Design" an online pop-up shop collaborated with Seven-Eleven; "Go Design", selected design spots covering Taipei, Taichung and Tainan. With more than 200 designers participated and exhibited more than 300 original works, Taiwan Design Week'08 has attracted more than 30000 visitors. As this year's theme, "Design & beyond", Taiwan designers' Week and Taiwan designers strive to grow together, hoping to take the design across the borders of Taiwan, go longer, further, to a broader place.
2008台灣設計師週策劃了六項活動:10大「主題聯展」;於展覽周邊舉辦的「週末設計市集」;3場「設計論壇」;共8間設計工作室參與「設計開放日」;與7-Eleven合作「買設計」;介紹台北、台中、台南設計好店的「逛設計」企劃。共有超過200位設計師參與並展出超過300件原創創作品。展期間總計超過三萬人次入場觀展。(免費參觀)
在2007年初試啼聲後,今年的台灣設計師週規模有了些許擴大:參展的設計聯盟多了一些,作品數量成長了一些,與會設計師也增加了一些。如同今年的主題「Design & beyond」,台灣設計師週與台灣設計師力求向上地一起成長著,希望能帶著台灣設計越過國界,走得更長、更遠,走向更廣闊的地方。
28th June- 4th July, 2008
Xinyi Public Assembly Hall